Municipal Electric Light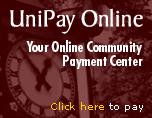 Pay Now
You can now opt to pay your electric bill online by clicking the icon to the left, or by clicking
here
.
Board of Electric Light Commissioners
Term Expires
Deryck Savoy  2018
Terry Murphy 2019
Duane Pease   2020
Manager: Jill E. Moretz
Office Hours: Monday - Wednesday 9:00 a.m. to 1 p.m. or by apt.
Meetings: First and Third Thursdays, 6:00 p.m.unless otherwise noted.
Remember to Call 1-888-DIG-SAFE before you Dig!! Click here for more information.
CMELD minutes 3 4 15
CMELD minutes 11 18 15
CMELD minutes 2 14 15
CMELD minutes 11 4 15
CMELD minutes 4 1 15
CMELD minutes 12 2 15
CMELD minutes 7 29 15
CMELD minutes 5 20 15
CMELD minutes 8 11 15
CMELD minutes 7 7 15
CMELD minutes 9 2 15
CMELD minutes 6 3 15
CMELD minutes 1 16 16
CMELD agenda
10/7/1
cmeld-minutes-10-19-16
CMELD minutes-12 20 16
CMELD minutes-12-6-16
CMELD Minutes 2 2 17
CMELD minutes 2 28 17
CMELD minutes 3-21-17
CMELD minutes 4 10 17
CMELD minutes 5 15 17
CMELD minutes 6 6 17
CMELD minutes 8 3 17
CMELD minutes 8 17 17